Make Car Trips With Kids Smooth And Enjoyable
Enjoy a neat and tidy car interior
Keep kids' stuff well-arranged and within reach
Protect your car seats against dirt and wear
Prolong the life of your car upholstery
Save time and energy on car cleaning
Wanna get 20% off Highway Kid Smart Set? Click on the button below!
YES! CLAIM MY SPECIAL OFFER!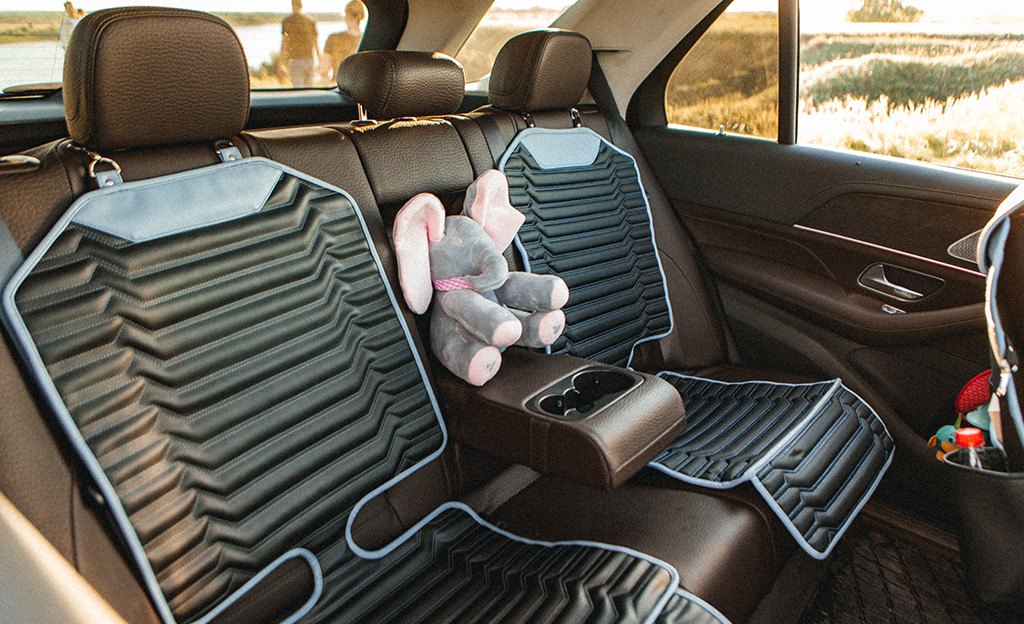 Express shipping
100% authenticity guaranteed
60-day return policy
The lowest price on the market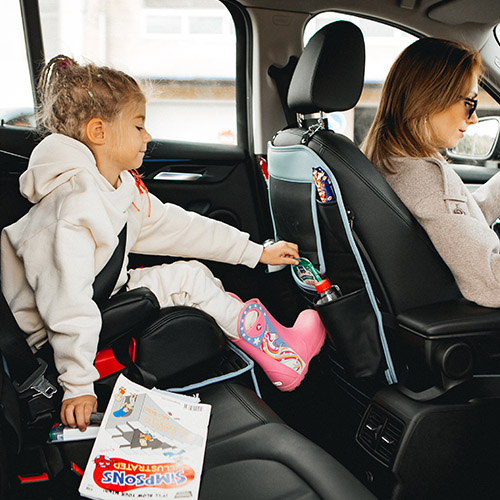 Does it sound familiar to you?
Family car trips are not only about fun – often they are a great source of stress for both parents and kids. When you go on a journey with children, you need to take a double amount of things with you from snacks and drinks to toys, books, and board games. All this is quite likely to clutter up your car interior. Plus, traveling with kids, you'll inevitably have stains, spills, and crumbs on your car seats – that's just part of life with little ones.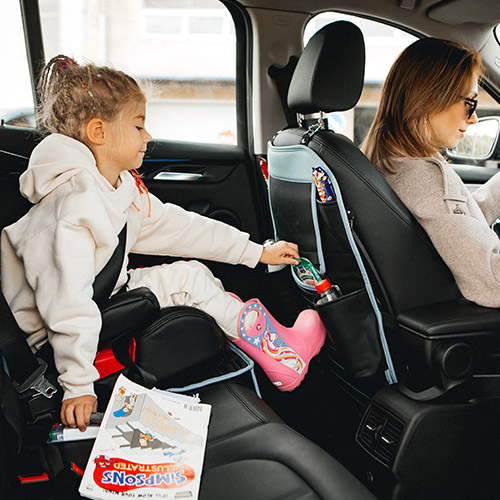 Let's change the game!
You can save yourself from hours of cleaning and tidying after every family road trip with just a little preparation beforehand. The "secret recipe" for stress-free journeys with kids is to protect and organize your car interior. Smart Set "Highway Kid" does the job perfectly well since it includes a car seat back organizer and car seat protector mat.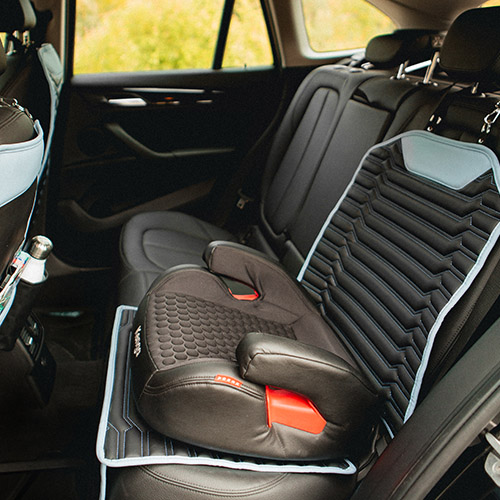 Prolong the life of your car upholstery
The Car Seat Protector Mat creates a protective base between a baby chair and your car upholstery, saving it from scuffs, dents, scratches, and stains. It's waterproof and easily washable, so you can just wipe it with a damp cloth to remove any dirt.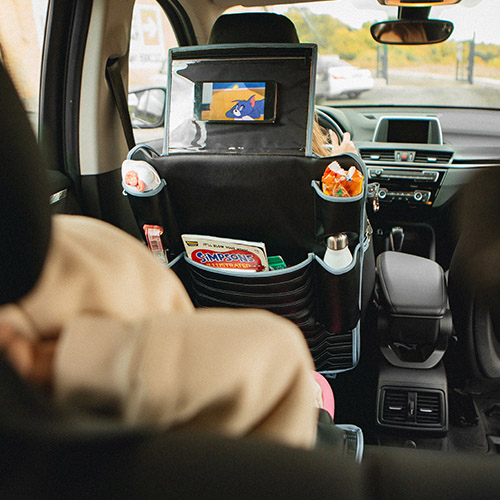 Solve your storage issues in one go

The Seat Back Organizer will help you keep travel essentials well-arranged and close at hand while protecting the upholstery from dirty kids' shoes.

Eight sturdy compartments of this car organizer will store all your stuff from books to water bottles and toys. A transparent tablet holder on top is specifically designed for touch-friendly use – so little ones can watch shows and play games as the miles (and minutes) go by.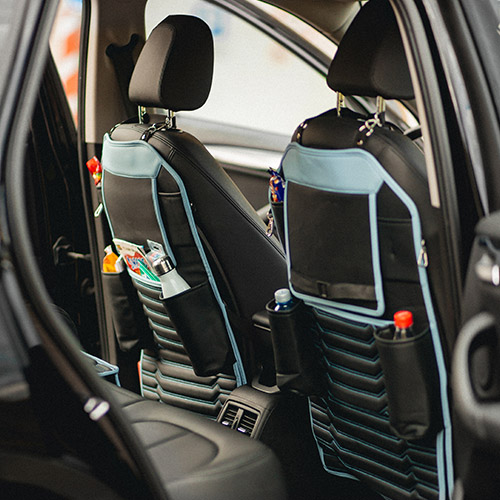 6 things you'll love about these car accessories:
Waterproof eco-leather
Adjustable attachment straps
Anti-slip coating
Universal size
Easy cleaning
Simple installation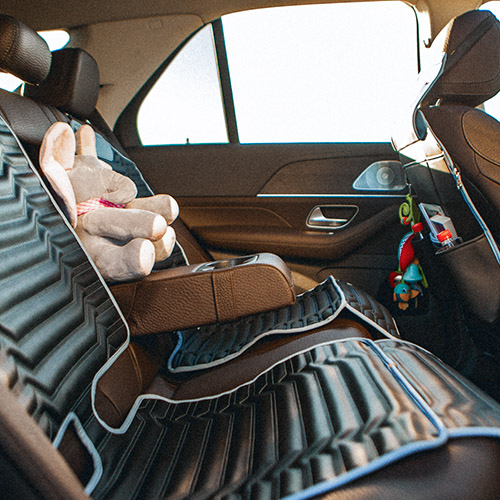 Upgrade your car backseat zone and save 20%

Enjoy hassle-free family road trips with your Highway Kid Smart Set. And get a double profit: buying the set is much cheaper than buying these products separately!
10,000+ Happy Customers
See why so many car owners love their Highway Kid Smart Set and recommend it. Don't miss the chance to snag yours while our offer lasts!
Don't Miss Out On This Chance!
Time is running out… Don't wait until it's too late — get yours today at an all-time low price! Supplies are limited, only a few left.
REVEAL MY SPECIAL PRICE