Protect your car against dog hair, dirt, scratches, and drool
Scratchproof
Water-resistant
Durable
Easy to install

Universal size

Wanna save $20 on this dog car seat cover? Click on the button below!
YES! CLAIM MY SPECIAL OFFER!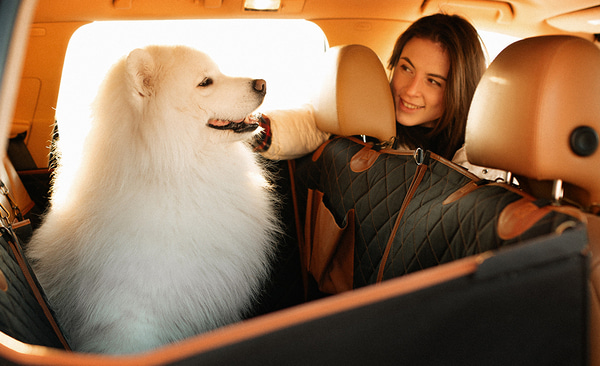 Express shipping
100% authenticity guaranteed
60-day return policy
The lowest price on the market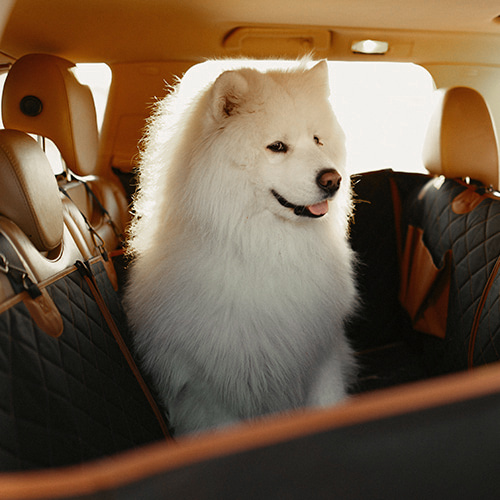 When it's family time, it's also dog time
If you have a dog (or multiple dogs), you're probably all too familiar with bringing your beloved friends along for the ride in the car. But as much fun it is to bring your dogs along for beach trips, hikes, or road trips, the cleanup absolutely sucks, especially if you don't have the right protection for your seats.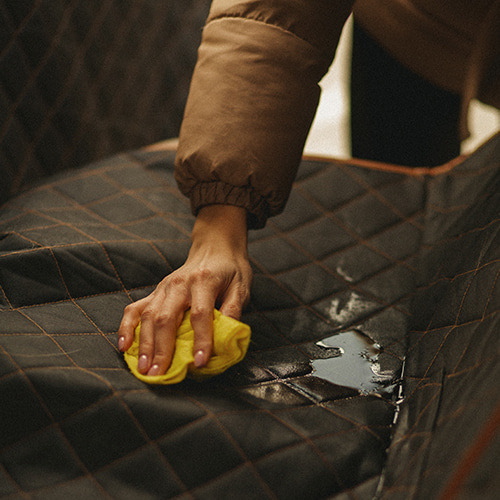 Scratchproof and water-resistant protective shield

Pet's hair, dirt, sand, muddy paw prints, and unexpected calls of nature won't threaten your car interior with Dog Car Seat Cover "Travel Buddy". A six-layer waterproof 600D Oxford build will keep your car upholstery safe from stains, while plastic-thickened sidewalls will protect your car interior against canine teeth and claws.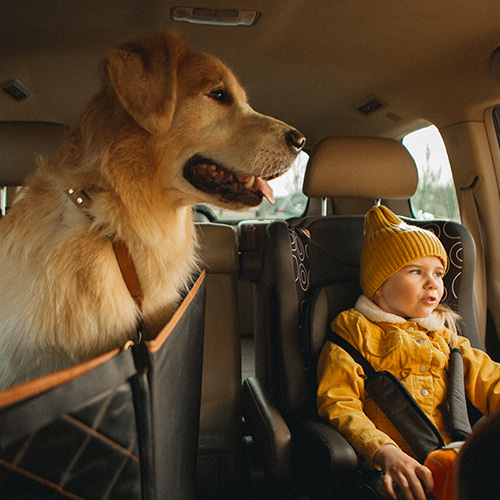 Safety for your furry buddy and you

This car hammock serves as a barrier that prevents your pet from crawling into the front seat and hurting itself or distracting you while driving. 4 durable headrest attachments, 2 seat anchors, and a nonslip bottom coating securely hold the seat cover in place, so your pet will feel comfortable and stable on this protective car seat blanket.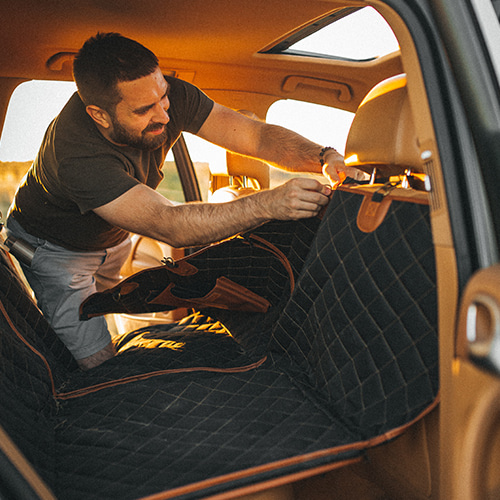 Universal size and unique design

The Dog Car Seat Cover "Travel Buddy" will fit any car model, be it SUV or sedan, whose seats have detachable headrests.

A middle-zipper design allows you to split the cover in two and use it not in its full size, but just half of it (ideal for small pets), freeing up extra space in your rear seat.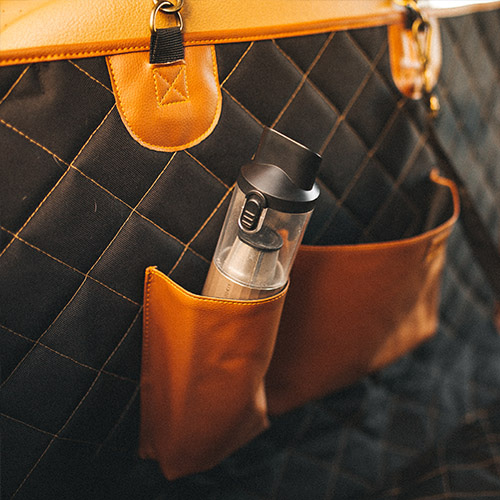 Extra storage space for extra convenience

Use the two front side-wall pockets to store your dog's favorite toys, care accessories, and other necessities to create a comfortable and friendly environment for your pet during every road trip you make together.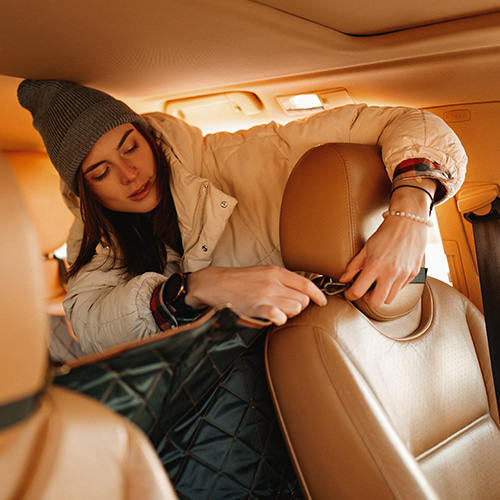 Easy to remove, clean, and store

Once the trip is over, simply unbuckle the seat cover from your car seat headrests. You can safely vacuum the seat cover fabric, wipe it with a damp cloth, or hand wash it. Once the seat cover is dry, simply fold it up and store it away.
10,000+ Happy Customers
See why so many dog owners love their Dog Car Seat Cover "Travel Buddy" and recommend it. Don't miss the chance to snag yours while our offer lasts!
Limited Time Offer!
Time is running out… Don't wait until it's too late — get yours today at an all-time low price! Supplies are limited, only a few left.
REVEAL MY SPECIAL PRICE